The 42nd World Expo is held in Milan, the great art capital of the world. Lightking is honored to appear on this international stage again and show the unique charm and intelligent experience of Chinese LED display.
In this Expo, Lightking presents its outdoor products:P10.66 energy-saving display, P6.66 arc display and indoor products:P6.66, P4.81, P3.91 SMD series, providing total LED display solutions for Italy Pavilion, France Pavilion, Belarus Pavilion and other public areas. Now let's appreciate the Lightking LED displays abound in this Expo!!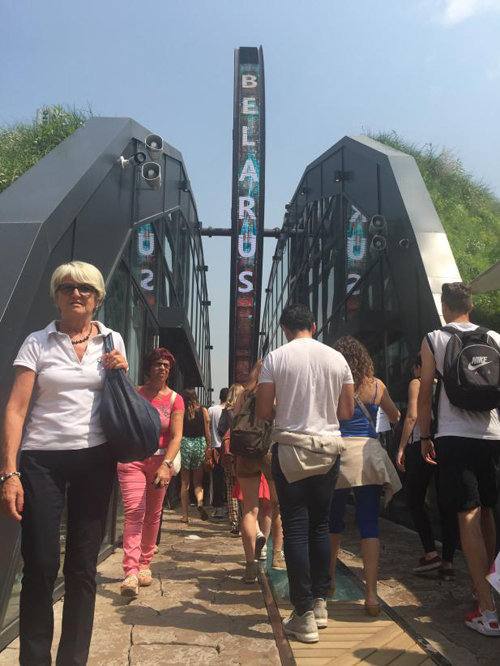 The giant wheel in front of the Belarus Pavilion used Lightking's P10 outdoor display. From afar, you can see the letters "BELARUS" in the middle of the wheel. The display can also change pictures when the wheel turns: Sometimes blue dots that represent rain, snowflake and blue sky, sometimes red dots that represent fire, joy and passion.
The whole facade of the Italy Pavilion is made up of Lightking's P10.66 super energy-saving display. Average power consumption is 100W, brightness is above 8000cd/m2. Detected by the authorities, this product can save more than 50% power under the same conditions. It also shows perfect visual effects and clear pictures.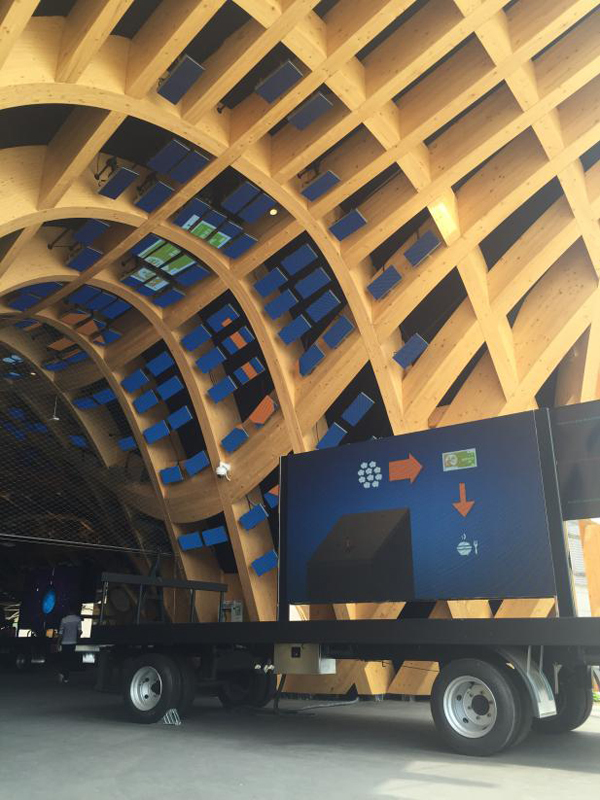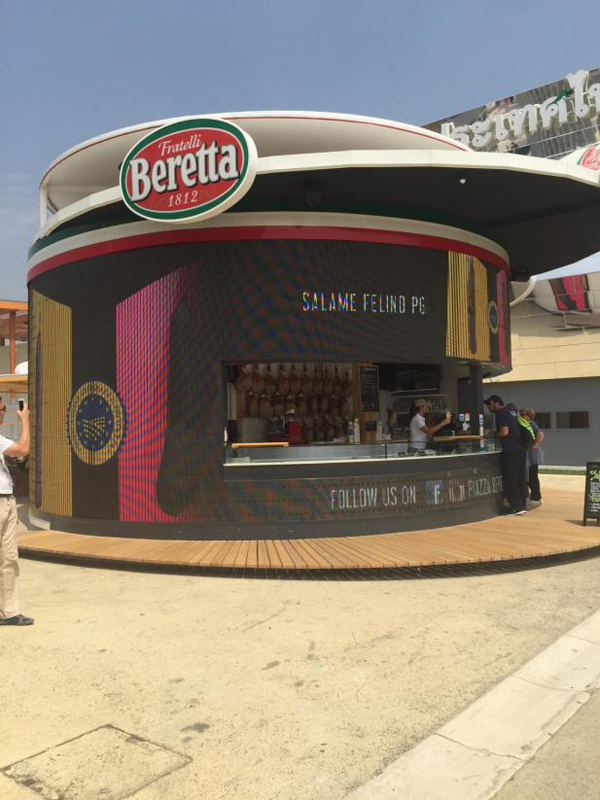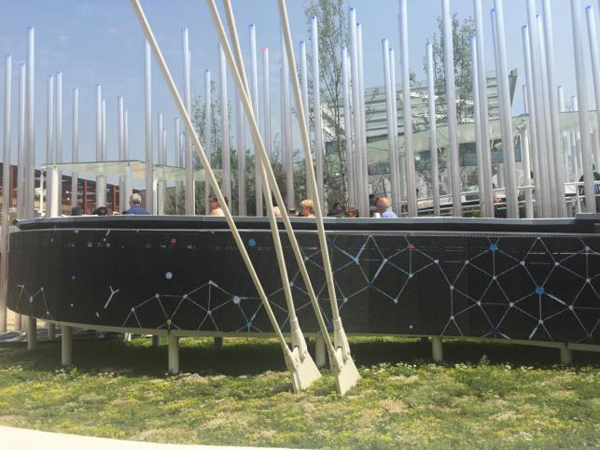 The theme of 2015 Milan Expo is:"Nourish the earth, cheer for life". Since opening, it has attracted world wide attention. It will become a historical event and go down in human history.
As a high-quality LED display supplier, Lightking has provided this international event with so many made-in-Shenzhen LED displays, which has put Shenzhen brand on the world-class stage.
We are proud of being one member of Lightking. In the future, we will keep continous, realistic, innovative efforts to make Lightking an international brand!